I live in Protaras (Cyprus) and can feed some, but not all Street Cats here.
The Situation is getting bad, No or hardly any Tourists due to Coshit-19, Not many Flights are coming to Cyprus at all. Streets are empty, Cats are starving.
The Weather (so far) is not too bad yet but soon it will get worse, with January/February being the worst months with Rain , Cold, and sometimes even a little bit snow or hail.
Luckily I am still in a position to buy quite a bit Cat-food myself but sooner or later it will get tight.
There are quite a few other "Cat Feeders" in this Protaras Area, and all of them will struggle with getting enough Food for their Areas of Feeding.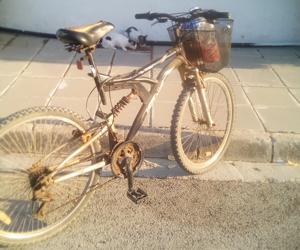 I am feeding around the Green Bay, Lombardi, Mesogios, Coralli, Figtree Bay and Capo Bay Areas. Some are overlapping with other Feeders.
20kg Bags of Cat Food vary in Price from around €22.00 upwards. You can help feeding the Stray Cats of Protaras (at least in the Area I cover) by donating a little bit. Every cent helps to buy Cat Food.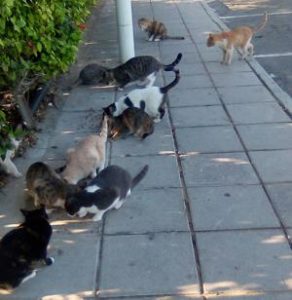 Or you can donate directly to one of the Suppliers like Anna Aletras at TRCI Pet Food Cyprus and let them know for whom the Donation is (flightparent). They will then deliver free of Charge to me.
If-by chance- I should receive more Food that I need, I will just pass it on to some other Feeders in this Area.
NOTE: ALL DONATIONS WILL BE EXCLUSIVELY USED FOR CAT FOOD!

Click on the PayPal Donate Link below to help.
Other Ways to help:
PAYPAL info@flightparent.com
REVOLUT +357 97682182
REVOLUT http://revolut.me/manfreyof
BANKOFCYPRUS QUICKPAY 97682182
BANKOFCYPRUS ACCOUNT CY91002001950000357005473468
Thank you!